Dear EDT Families,

At Encore Dance Theatre the health and safety of our faculty, students and their families are our most important priority.

As COVID-19 continues to spread and affect many parts of the U.S. we have been closely monitoring local conditions. After consulting colleagues and leaders in the industry, we have determined that it is in the best interest of our faculty and families to temporarily suspend all classes.

Effective Monday, March 16th the studio will be closed at least until Sunday, March 29th to help slow the spread of COVID-19. The dance season will still go on! We will continue to try to provide a sense of normalcy for this challenging time even if it is through virtual channels. Please continue to check your emails for exciting digital messages from your child's dance teachers.

We will be staying in touch, sending recital music and videos for practice, and also sending mini lessons to our families so that you can enjoy and practice dance at home. We are working hard to keep our teachers working and students engaged during this time. Our faculty is working hard to serve you the best that we can!

In the meantime recital dates remain unchanged. We will continue to monitor the situation, and will update you accordingly.

Thank you for taking the appropriate steps with us the lessen the risk to our community as much as possible. We greatly appreciate your support.

Teamwork makes the dream work!

In partnership,
Ms. Anne and the EDT faculty
Why Choose Encore?
Encore is a place where kids of all ages learn to dance and perform. This is a studio where creativity, individuality and self-expression is encouraged and has a community of teachers, students and families who are passionate about performing arts. Our goal is to create a positive and happy experience for all of our students. We strive to nurture and develop talent, celebrate the achievements of all students and inspire a love and appreciation of all styles of dance and the arts. We are committed to providing a safe and positive environment in which all students can feel empowered, comfortable and free to express themselves.

We love this program and are finding it to be a well-rounded, effective program for teaching technique to young dancers in a fun, accessible way!

It gives the studio more cohesiveness as dancers start out young and travel up in level as well as age. The program takes techniques and concepts that kids can grasp and makes them easy to learn.

It's fun, age appropriate activities, music, & combos. It has a good schedule and the breakdowns work great.
Mission Statement
Our main objective is to assist each student to reach his or her own potential and to experience enjoyment through dance. For over 28 years Encore Dance Theatre has provided the very best in dance education in our community. Our goal is to provide a fun, energetic and positive environment and we encourage each student to be the best they can be.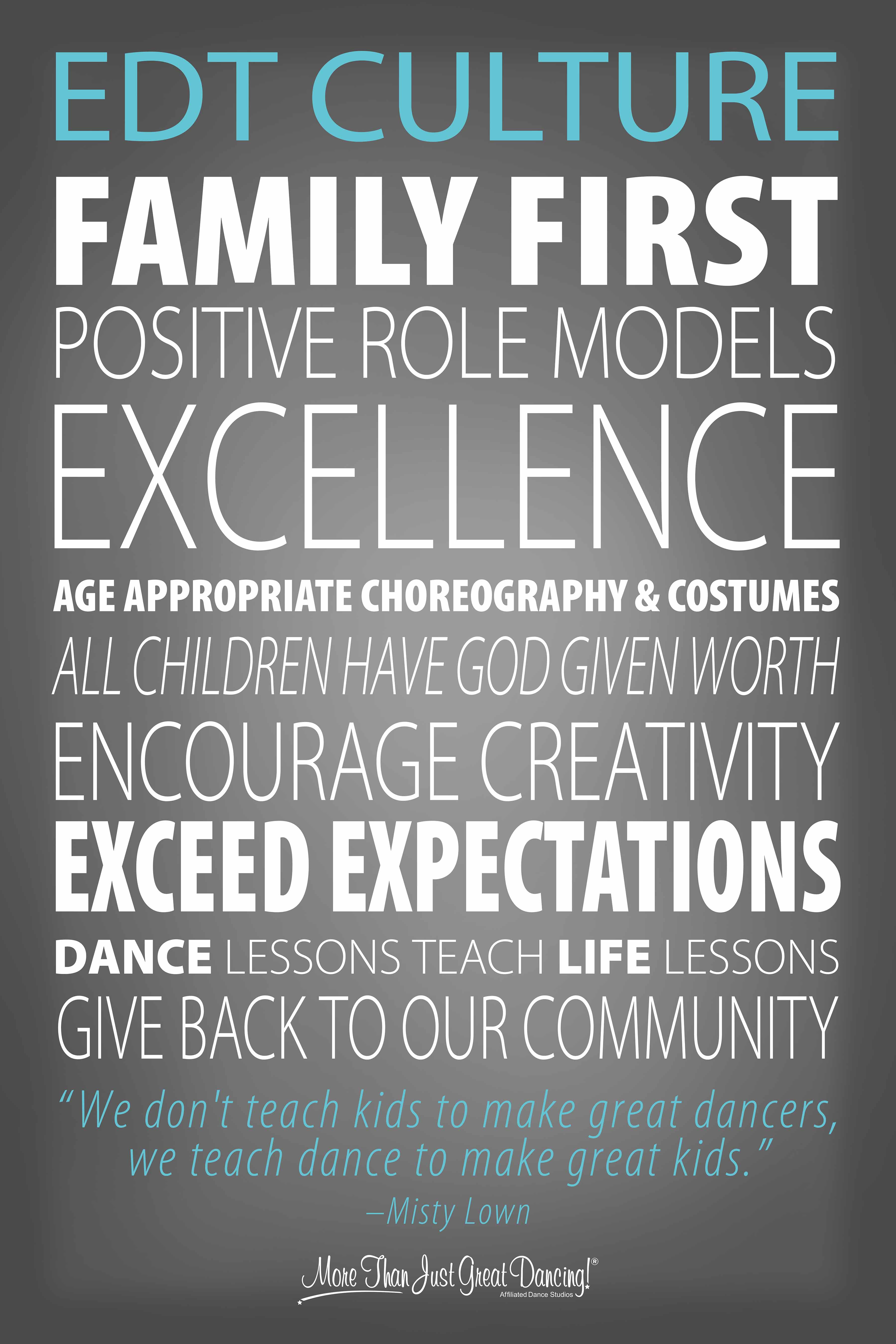 Facility
Suspended Marley Dance Floors