GENERAL GUIDELINES
Please enter using main front doors for all arrivals. A staff member will be outside to greet your student and help them to their class. At this time, we ask that parents wait in their cars or outside during classes to maintain social distancing.
Students will be released using the side door located in the front of the building.
Parents will be asked to wait outside for kids to be released. A staff member will be outside to ensure your dancer gets back to you safely
Please limit parent drop off to one person whenever possible. Sibling visitors cannot be accommodated during this time.
At the end of class, parents must be by the door to receive their child. Students cannot walk across the parking lot to go to their parents for safety reasons. Please do not be late to pick up your child.
Social distancing (6 feet apart) will be observed throughout the studios, hallways, walkways, parking lots, etc.
All lobby waiting areas, breakroom, student study areas, lockers, will be closed. Parents are welcome to wait in the parking lot in their cars. Students under the age of 5 will be the exception if necessary.
Dancers who have a break between classes must exit the building. They will need to wait outside and maintain social distancing or they can wait in their car. All students outside must be supervised by a parent.
No food will be allowed in the studio.
Dancers should not enter the building until 5 minutes before their class time. They may wait in their car outside upon arrival.
Dancers need to arrive to the studio in their dance clothes. There will be NO changing allowed in the bathrooms.
Upon arrive students will put their street shoes in a cubbie. All hip-hop sneakers must come in a zip-loc bag and cleaned at home before using in the studio. Street shoes will not be allowed in the classrooms unless brought separately and cleaned. All other dance shoes should be in their "small" bag. Do not bring any unnecessary items to the studio.
Upon entering the classroom, students will place their dance bags and water bottles (bags should only have essential items) on a designated spot in the room. Dancers will be directed to stand in the middle of a 6x6 grid box. Drink breaks will be directed by the teacher.
We have installed all new UV HVAC filters throughout the facility to improve the air quality and reduce contamination. Intakes and returns will be cleaned regularly.
A Company has been hired to "fog" (sanitize) the studio for viruses
Every room has an hospital grade air purifier in them.
All employees and dancers will have their temperature taken upon arrival.
Families with high-risk family members should consider participating in dance classes through our virtual platform.

HYGIENE
We have increased our cleaning frequencies and will have an additional "Sparkle Squad" on hand to assist with increased sanitation procedures.
Employees will wash hands and/or sanitize before and after each class.
All visitors, guests, and staff all wear masks while in the building. EDT will provide appropriate face coverings for all staff members. Dancers will wear face coverings while: Waiting for classes, entering the studio, taking class, exiting the studio and while using common areas such as hallways, traveling to and from the class, or restroom breaks.
If necessary, while dancers are in their personal spaces exercising, removal of face coverings for their safety will be permitted but must be immediately put back on when feeling better.
Hand sanitizing stations will be available outside of all entrances, outside of every classroom, and inside the classrooms. Students will be encouraged to wash hands and/or sanitize before and after classes.
All new handwashing posters and "stop the spread" posters will be clearly posted within bathrooms.

WELLNESS
In addition to our outstanding rigorous safety and wellness training, all teachers and staff members will receive regular and continuing safety training as it relates to preventing community spread of COVID-19.
Any staff member or student showing signs of sickness will be sent home.
Please do not attend classes if you have fever or respiratory symptoms or live in a household with someone exhibiting fever or respiratory symptoms.
Please do not attend classes if you have tested positive for COVID-19 in the last 14 days.
Please do not attend classes for 14 days following a visit to an area where there is "widespread sustained community spread" of COVID-19.
Parents must conduct their own health assessment of their dancer prior to arriving at EDT. This included taking temperature and discussing all COVID-19 symptoms. Dancers may NOT enter the facility if they are exhibiting any symptoms or have been exposed to COVID-19.

CLASSROOMS
Class sizes have been modified to reflect a 6-foot social distancing pattern and floors will have markers to help students maintain boundaries as much as possible.
Upon entering, teachers/assistants will wash their hands and/or use hand sanitizer.
Please bring clearly labeled water bottles. Drinking fountains will be not be available.
Dancers will bring all dance bags into the studio for changing shoes. Lockers will be closed. Bathrooms will be available for toileting only, but not for changing clothes.
The use of all handheld props will be discontinued.
Classrooms will refrain from hand-holding, high fives, "ballerina hugs", fist bumps, stickers, and stamps.
Classrooms will have staggered dismissal (10-5 minutes) to allow for student transitions.

BATHROOM USE
We encourage all students to use the restroom at home before coming to class.
Bathrooms will be cleaned hourly.
Bathroom facility use will be limited to the front two unisex bathrooms for this term.



We are excited to be back in the studio and we appreciate your help to keep our EDT family safe and healthy!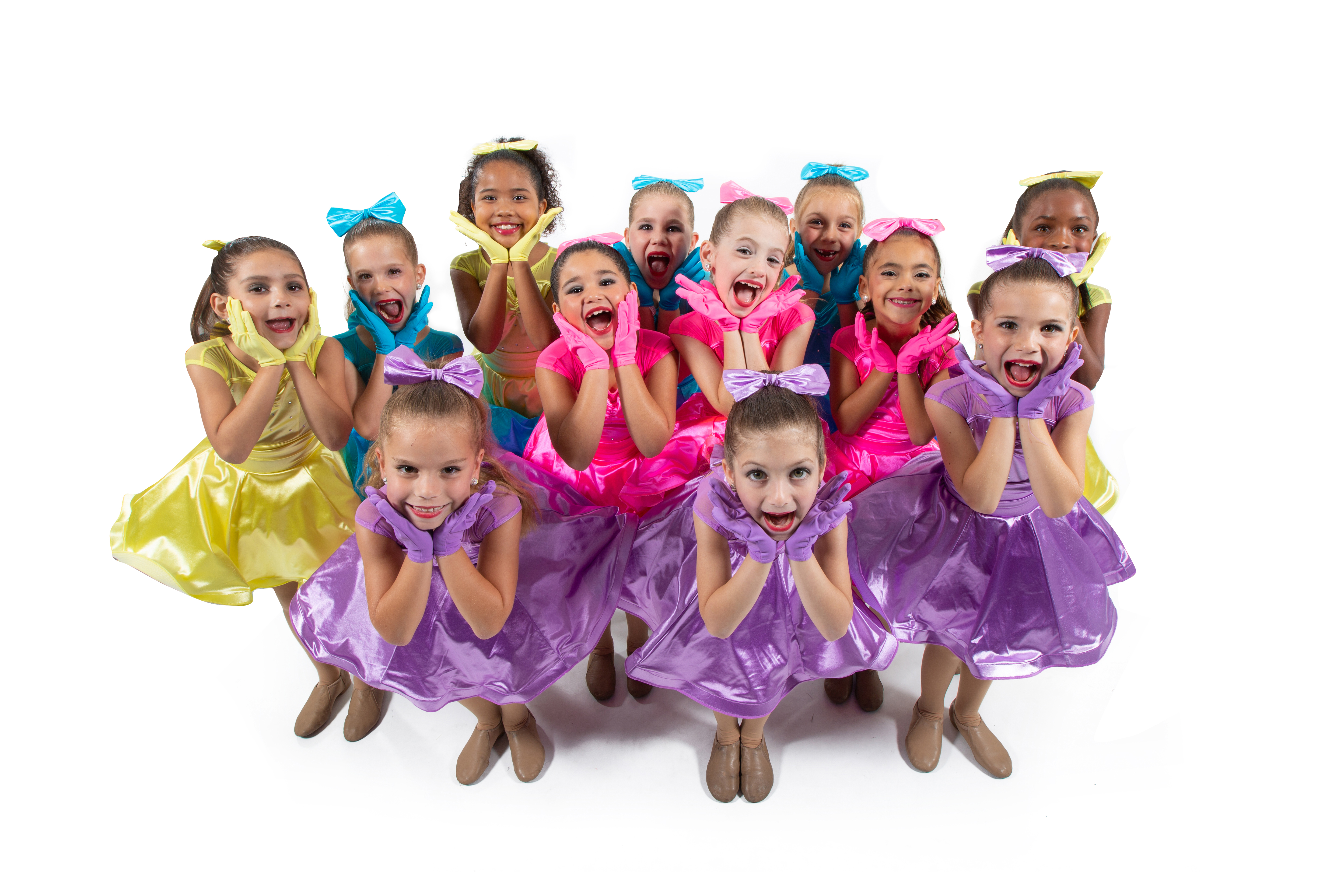 Why Choose Encore?
Encore is a place where kids of all ages learn to dance and perform. This is a studio where creativity, individuality and self-expression is encouraged and has a community of teachers, students and families who are passionate about performing arts. Our goal is to create a positive and happy experience for all of our students. We strive to nurture and develop talent, celebrate the achievements of all students and inspire a love and appreciation of all styles of dance and the arts. We are committed to providing a safe and positive environment in which all students can feel empowered, comfortable and free to express themselves.

We love this program and are finding it to be a well-rounded, effective program for teaching technique to young dancers in a fun, accessible way!

It gives the studio more cohesiveness as dancers start out young and travel up in level as well as age. The program takes techniques and concepts that kids can grasp and makes them easy to learn.

It's fun, age appropriate activities, music, & combos. It has a good schedule and the breakdowns work great.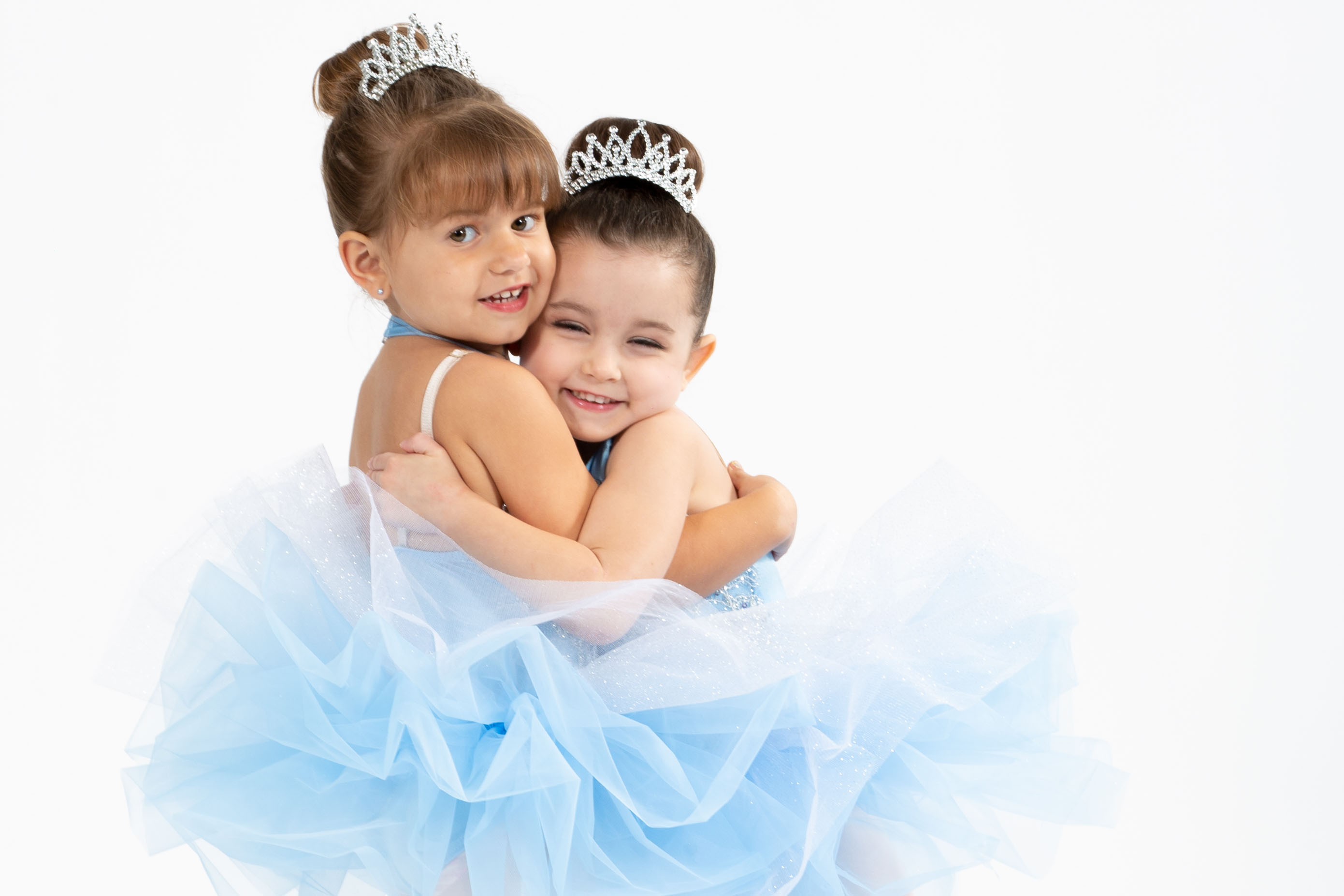 Mission Statement
Our main objective is to assist each student to reach his or her own potential and to experience enjoyment through dance. For over 30 combined years Encore Dance Theatre has provided the very best in dance education in our community. Our goal is to provide a fun, energetic and positive environment and we encourage each student to be the best they can be.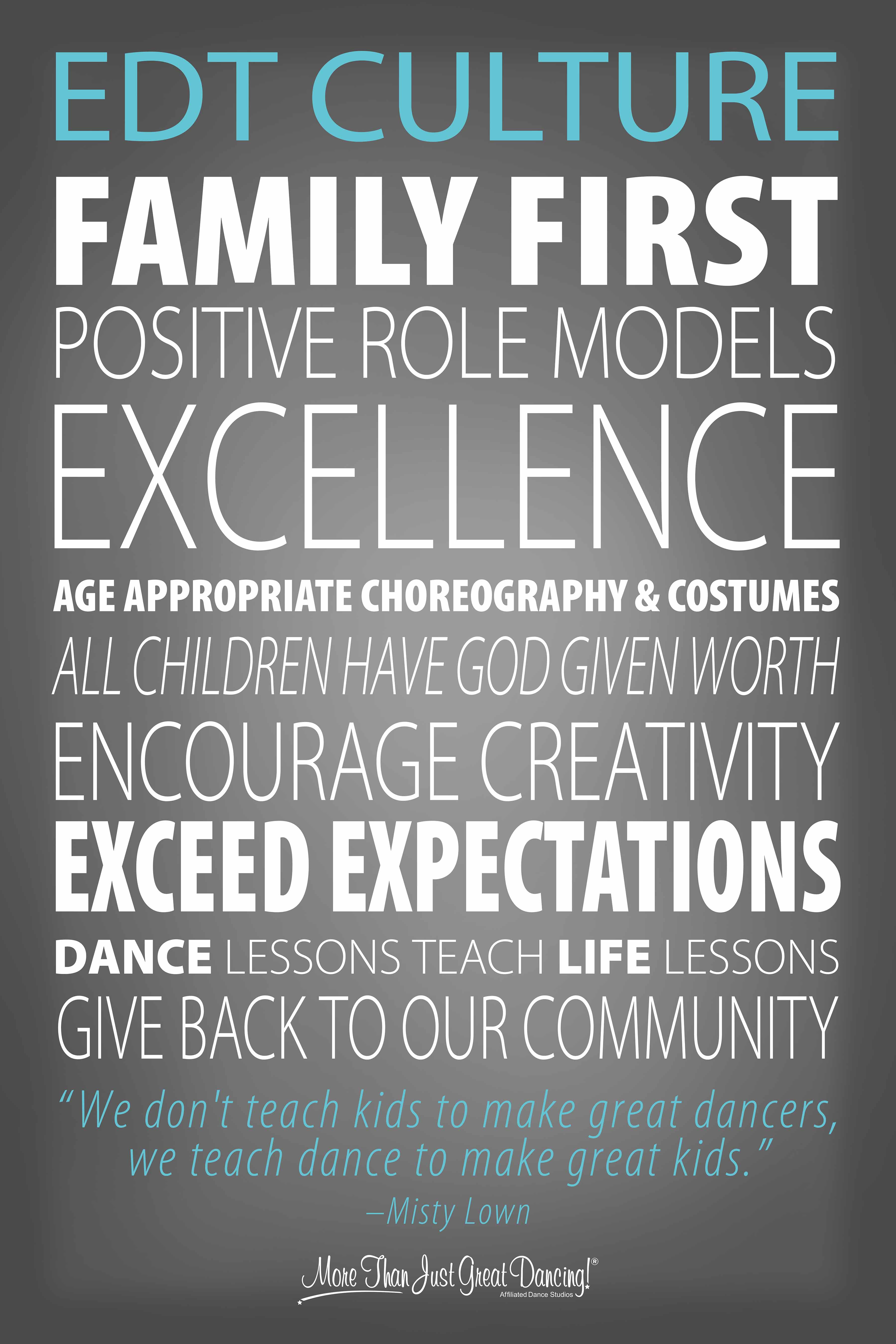 Facility
Suspended Marley Dance Floors